F.I.R.E. Education Development Committee Members
The F.I.R.E. Educational Development Committee assists in the development of new educational programs, the ongoing development of current educational programs, and the direction of the F.I.R.E. Service within the Fireplace & Chimney, Fire Investigation, Legal, Insurance and Home Inspection Industries.
---

Dale W. Feb,
F.I.R.E. Associates
fireservice@earthlink.net
www.FireAssociates.org
5325 Commerce Ave. Unit # 5
Moorpark, California 93021
Phone (805) 552-9954 Fax (805) 552-9123
ICC Certified Building Inspector # 0871896-B5
ICC Certified Building Inspector UBC # 0871896-10
ICC Certified Mechanical Inspector # 0871896-M5
ICC Certified Mechanical Inspector UMC # 0871896-44
ICC Certified Residential Combination Inspector # 0871896-R5
ICC Certified Combination Dwelling Inspector - Uniform Codes # 0871896-56
IAPMO Certified Mechanical Inspector # 090478
UFCA Certified Fire Code Inspector # 500291-00
National Fireplace Institute, NFI Gas Specialist #135479
California State Licensed Mechanical Contractor (C-20) # 619485
California Real Estate Inspection Association "M.C.I." # 0017
California Real Estate Inspection Association, CREIA New Construction Specialist
F.I.R.E. Service "Certified Fireplace & Chimney Inspector" # FP-001

Bio:
Dale W. Feb is a professional consultant and has personally performed over eighteen thousand Level II fireplace and chimney inspections. He currently provides litigation support for Residential and Commercial Fire Loss, Construction Defect, Product Defect, and Personal Injury Litigation. He has also been involved in the hearth and mechanical industry for over twenty-three years. Mr. Feb is a F.I.R.E. Service Instructor and has provided this service in over Nineteen States and Canada.
---

Bob Harper
Hearth & Home Technologies
hearthman@comcast.net
www.fireplaces.com
Phone 610-277-5581
Fax 610-277-5584
F.I.R.E. Certified Fireplace & Chimney Inspector #FP-103
NFI Course Instructor
NFI Certified Gas Specialist #103158
NFI Wood-Burning Specialist #103158

Bio:
Regional Field Operation Manager PA., NJ., MD., & DE.
Provide Risk Management and Product Liability Support for Fireplace Manufacture.
Field Inspector; Consult with Investigators; Protocols Development for Service Dept. Member of Integrated Quality Team providing Field-to-Factory Quality Assurance; Environmental Claims Tech; Provide Statistical Analysis of Field Operations Including Complete and On Time (COT), Service Call Rate (SCR), Customer Complaints per Million (CCPM), etc.; Develop Protocols for Field Operations.
---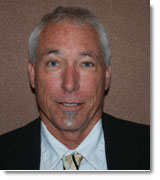 Tom Pierce, CFI
Fire Cause Analysis
8200 Stockdale Hwy Suite 10-213
Bakersfield, Ca. 92211
(661) 706-8755
www.fcafire.com
tom.pierce@fcafire.com
Certified Fire Investigator (CSFM) # 092782
Certified Fire Investigator (CCAI) # 587
Certified Fireplace Inspector (F.I.R.E) # 110
Certified Solid Fuels Inspector #1395
Certified Gas appliance Technician (Cal Gas)
California licensed Contractor C-61 #543499 (inactive)
California Pyrotechnic Operator License # 1222-02
Bio:
Tom Pierce is a full time Fire Investigator and Training Officer with Fire Cause Analysis, and is based in Bakersfield California. Mr. Pierce has been involved in the Fire Service and Law Enforcement for the past 34 years. He has over 400 hours of training specific to fire origin and cause investigation including classes from the National Fire Academy, Alcohol Tobacco and Firearms and the California State Fire Marshal's Office and is a California State level I Certified Fire Investigator. Level II education has been met. Mr. Pierce has conducted over 775 fire investigations in his carrier. Tom also owned and operated a Chimney Sweep and Solid fuel contracting business for 18 years. He has cleaned and inspected over 10,000 chimneys in his carrier.
---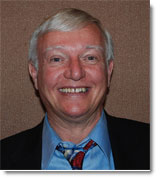 Kevin T. Stewart
Eurotech Chimney Restoration
kevins@eurotechchimney.com
www.eurotechchimney.com
Richmond Virginia
Phone 804 222 0401
F.I.R.E. Service Instructor
F.I.R.E. Certified Fireplace & Chimney Inspector #FP-020
NFI Gas Specialist #136281
VA Licensed Contractor #555826
BAspa
RSA Accounting

Bio:
Full service restoration company specializing in chimneys. Consulting and resale inspection.
---

Jason Woodruff
SOOTY'S Chimney Service
jason@sootyschimney.com
www.sootyschimney.com
PO Box 2915
Blue Jay, CA 92317
Phone 909-337-2866
Fax 909-337-6289
C.S.I.A. Certified Chimney Sweep #6078
F.I.R.E. Certified Fireplace & Chimney Inspector #FP-108
California State Contractors Lic #863373
BS Industrial Technology; Cal Poly, San Luis Obispo

Bio:
Mr. Woodruff is a chimney specialist who provides service, inspection and installation of fireplaces, wood stoves and inserts. These services are offered for new and existing construction as well as the resale industry.
---